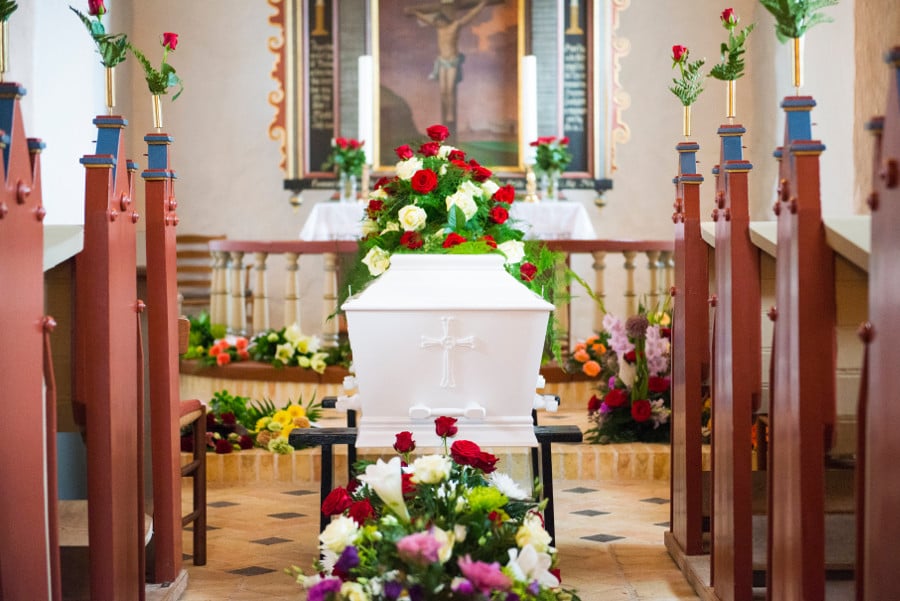 Condolence & Bereavement Flowers
June 23, 2022
Hand-designed by expert florists, our selection of condolence flowers provides a personalized way to say you're there for loved ones during difficult times of loss. Condolence flower arrangements are available for same-day delivery to the funeral home, church, residence, or office and are delivered by one of our expert florists.
Condolence & bereavement flowers have been proven to offer care and comfort during the grieving process, and can help with healing. Whether traditional or modern, these arrangements help celebrate the life of a friend, family member of loved one with elegance and grace.
Not only does a condolence flower delivery provide feelings of comfort and warmth to the bereaved, but it will also brighten up a somber environment and provide a diversion during the service for the family and visitors.
The colors in the funeral flower arrangement you select can carry special meaning when conveying your condolences. White flowers symbolize peace and purity. Red blooms express feelings of love, respect and courage. Pastel flowers tend to personify feminine style, while deeper hued blooms lean towards the masculine. If you are unsure about which flowers to order, please call us at (425) 747-3585 or your local funeral director.
Condolence flowers are usually floral arrangements that are prepared by florists and delivered to the home of the grieving family. Sending funeral flowers is a beautiful way to show how much you care during this difficult time. Not only do they express sympathy for the family, they can celebrate the life of the person who has passed away. Bereavement flowers and gift cards are often ranked as some of the most meaningful gifts by those who have lost a friend or family member. Condolence flower arrangements are definitely an excellent choice for providing some beauty at this most somber of times.
Condolence Arrangements, Flowers & Bouquets
Sending a condolence flower delivery allows you to express your own personality and feelings while providing a thoughtful gift. Condolence arrangements come in a variety of styles, containers and colors. All-white funeral flowers are some of the most popular arrangements as the color white is associated with respect, elegance and sophistication.
Choosing the all-white lily bouquet allows you to show your admiration for the deceased with a beautiful flower arrangement, as well as providing a rich fragrance that fills the air. Traditional bereavement bouquets of all white roses express tributes with understated elegance.
Colorful Condolence Bouquets
Color can be added to the condolence flower arrangement by either choosing an arrangement made from colorful blooms, or choosing a container with color. White condolence arrangements can also be enhanced by the addition of some color.
You could also select an arrangement with stunning white lilies, light pink roses and a deep green leaf ribbon lined vase. Adding blue flowers to your arrangement provides a feeling of calm, comfort and faith to your sympathy gift.
Ordering Bereavement Flowers for Delivery
Only the freshest flowers are used, and they are hand gathered by expert florists to provide bereavement bouquets that are a sensory delight. These flowers can be conveniently ordered online and sent in a gift box to grieving friends or family.